Beige waxed poly cord 116yd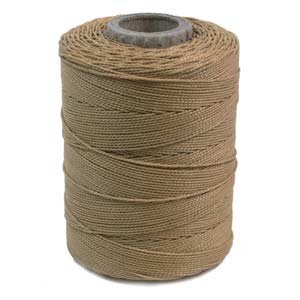 Beige waxed poly cord 116yd
18/3 BEIGE WAXED POLY CORD
Approx. 1/32" Thick
Approx. 116 yards

For all your Hand Stitching needs: Shoe repair,
Upholstery & Canvas stitching,
Beading Thread and more. Great for every day use.
Due to variance in the display of color across different monitors,
colors may not be an exact match, use for reference only.
Choking Hazard – Not for children under 3 yrs.