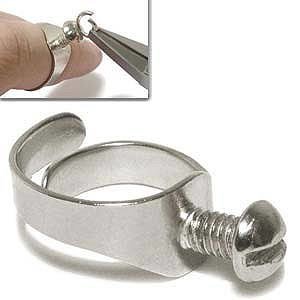 Jump Ring Tool
This clever device will make opening and closing jump rings simple.
Just slide fully adjustable ring over your index finger and insert the jump ring into the screw-like head.
Give a slight twist and the jump ring will open.
Twist in the other direction and the jump ring will close.